The Historical Society Meeting Every Second Thursday of the Month
at 7pm in the Livestock Exchange Building, except for January.
Join us for the NFWHS Meeting on February 9th at 7pm
Our Special Guests areMario & Brandi Nickerson from
Natures Edge Wildlife and Reptile Rescue.
The Nickerson's have dedicated their lives to the care and wellbeing of all of
Nature's creatures. Their tireless efforts go a long way to rehabbing various
reptiles and many other types of wildlife. They are state and federally permitted
wildlife rehabilitators. They rehab all native reptiles, bats, birds of prey and
mammals, on a limited basis. They are also exotic reptile rescue and will take
in all unwanted pet reptiles and amphibians. They may even bring a furry,
feathery or scaley friend with them!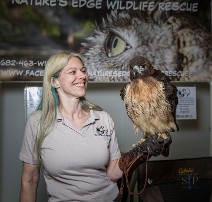 **To thank Nature's Edge for the presentation, you may wish to bring needed
items such as Paper Towels, baby Blankets, sheets, towels and nitrile gloves.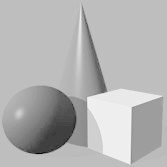 The meeting is held in the
Livestock Exchange Building.
131 E. Exchange Avenue
Join us for the
Parking in West Lot behind Exchange Bldg.